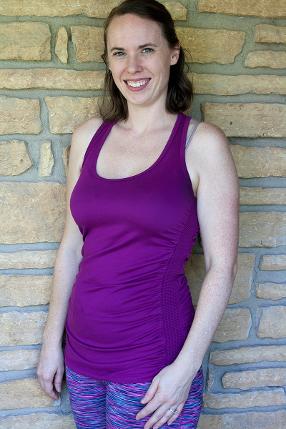 Ashley Kuemper
"Difficult roads often lead to beautiful destinations."
(author unknown)
M.A. in Sport and Exercise Psychology
THiNQ Success, LLC in Mankato, MN
507-344-1907
thinqsuccess@gmail.com
www.thinqsuccess.com
www.facebook.com/thinqsuccess
Ashley is a native to Minnesota and holds a Master's degree in Sport and Exercise Psychology. Shortly after entering grad school, Ashley became pregnant with her first child. She found that many of the mental skills and tools she was learning were easily transferable to pregnancy, labor, and beyond. Ashley knew the mental skills she had learned directly impacted her pregnancy and birth experience (accidentally at home!) and she continues to use these skills into motherhood.
Ashley loves to help individuals and couples gain the mental skills needed to experience a positive and successful birth and transition into parenthood. In addition, Ashley is passionate about breastfeeding and uses these mental skills to help her in the nursing process. Ashley would love to share her knowledge and experience with new (and seasoned) breastfeeding mothers.
In her free time, you can find Ashley hanging out with her husband and son. They enjoy activities such as hiking, kayaking, and running. Ashley and her family love trying new foods and she is obsessed with health and nutrition. When she isn't caught up in the fast pace of life, Ashley likes to relax with yoga and the creative process.