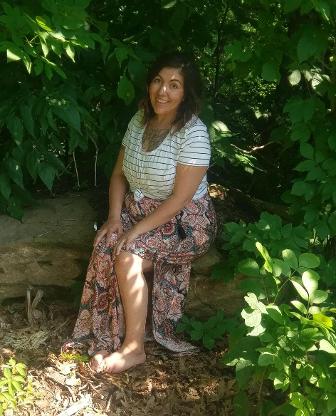 Aubrey Corona - Mystical Doula
507-766-0641
www.facebook.com/mysticaldoula/
I am a birth + postpartum doula, aspiring childbirth educator, babywearing enthusiast, and radical mama to one. I am wildly passionate about this role to serve birthing people and their families in navigating this seemingly uncharted territory. "It takes a village" is a proverb that is rooted in my offerings…there is power and honor within trust and wholehearted support.
Personally having shifted from the sacred portal known as birth, traveling to the revelations that exist within our own untapped potential: I could not wholeheartedly settle into life knowing that such an awakening experience is vanishing, that others who walk alongside me are essentially denied the opportunity to safely leave their unique imprint on this primal flow.
I truly navigate my services with the premise that everything is already within you; it is the process of bringing that to the surface, affirming in the abilities that rest there, and bringing forth the comfort, knowledge, and honor that are all so very pivotal to the outcome.
While I believe that birth is a majority of what sets the tone in our calling to the maternal role, I deeply know that the postpartum period is especially pivotal in laying a foundation for what's to be built. When our most basic needs are met, we gain the ability to flourish in all areas of life, in all areas of ourselves. Continuity of care is a largely missing piece within our highly-medicalized society. The 4th
trimester, averagely known as about six weeks following birth, is missed completely within this model. Whether it be homemaking by preparing nourishing meals, keeping your spaces tidy, or simply holding space for mama to recharge...providing an inclusive basis of postpartum offerings is a standard I hold near and dear.
When not expanding my scope of birth, I lavish in spending time with my dudes, basking in the pages of a book, studying herbalism and mystical writings, thrifting, exploring old recipes, dabbling in the local music scene, exploring nooks within our river valley, and above-all, staying grounded to best serve within the roles I fulfill.
So honored to be moving forward with knowledge and intention, to serve this community, and to imprint an extraordinary role on the holistic nourishment that comes on the path to birth and beyond.