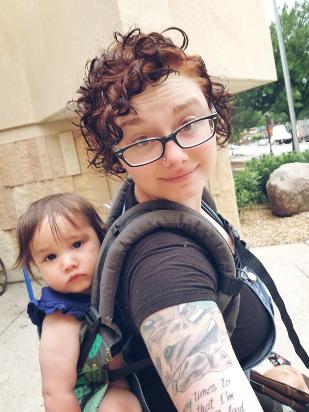 Bonnie Lyn Murphy
507-995-7526
Birth and Postpartum Doula
Massage in Schools Instructor
Secretary of the Deep Valley Birth Collective
I live in Mankato with my daughter and husband. I have worked with families in the Mankato area since 2011 in different capacities, and I joined the Deep Valley Birth Collective in early 2015 after doing my Doula training. I have always been passionate about working with women and young children, I am the oldest in a large blended family. I love to do anything outdoors, cooking for my family, learning new things, I also really enjoy planning and attending community events.
During the week I am a Toddler Teacher at a nature based child care center. I am also a certified Massage in Schools instructor. By the end of the year I hope to complete my Infant and Children's Sleep Education Certification. As a Doula I support parents during pregnancy, birth and the postpartum period.
it's important to me to support women in whatever their goals may be, and to connect families with resources in the community. I have a large library of books available to parents on breastfeeding support, sleep education and ways to keep older siblings busy! I own several baby carriers ( and toddler carriers and even a preschool aged child carrier!) My nearly 10 years experience in childcare also comes in handy when working with postpartum clients with older children. I'm always looking forward to meeting new families and supporting them on their unique journeys!