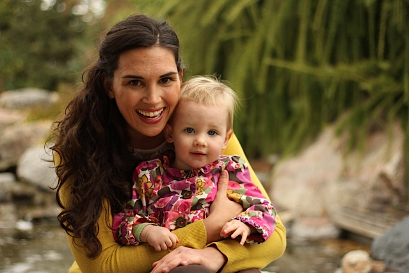 Brittany Bushaw
Massage Therapist, CMT
Yoga Instructor, Doula
507-382-1397

www.awakeningroots.blogspot.com/

Brittany discovered her passion for holistic health and healing in 2006, the year she became serious about her yoga practice and began massage therapy school. While in school and emerged in her yoga practice, Brittany became fascinated with the amazing capabilities and connection of the mind, body, and spirit. She graduated from Rasmussen College in March 2008 with an Associate's Degree in Applied Science with a certification in Massage Therapy. In September 2008 Brittany opened Luna Massage and earned a certification in pregnancy massage. She earned a 200-hour yoga teacher training certification from Sun Moon Yoga Studios and shortly after a certification in Reiki 1 & 2.
In July 2011 Brittany became pregnant with her first child and immediately became immersed in gaining knowledge about the pregnant woman's body and in the wonderment of birth. In October 2011 Brittany received her certification in prenatal yoga at Blooma, a yoga studio all about mamas and babies. After the birth of her daughter her passions for holistic health, pregnancy, and everything related continues to evolve and grow. In 2013 Brittany became a trained doula by Birth Arts International and loves being a part of the birth community that continues to thrive and grow in the Mankato area.
In her spare time Brittany enjoys being in nature, gardening, tending to her chickens, knitting, and having random dance parties (all done with her spunky daughters, Abyl & Ruby, by her side).