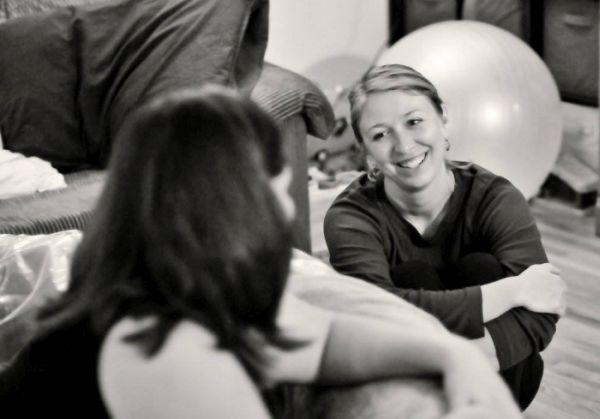 Sarah Barbosa
Licensed Midwife (LM), Certified Professional Midwife (CPM)
507-382-4965
midwife.sarahbarbosa@gmail.com

Sarah Barbosa became a Certified Professional Midwife (CPM), Licensed Midwife (LM) in the spring of 2017 after graduating from the Direct-Entry Midwifery program at SWTC in Wisconsin. Sarah lives in Mankato and has long been involved in the southern Minnesota birth community, first as a childbirth educator, birth doula, student midwife and eventually as a midwife. Sarah is an active member of the Minnesota Council for Certified Professional Midwives (MCCPM), National Association of Certified Professional Midwives (NACPM) and of the Deep Valley Birth Collective (DVBC).
Sarah's passion for teaching expresses itself as she guides women and their families through the twists and turns of their pregnancy, birth and postpartum care. She has a special place in her heart for rural midwifery care and is passionate about providing access to the midwife-model of care for all work.
Sarah grew up on her family's farm in rural Gaylord, MN. She met her husband, Sam, when they were both students at Bethany Lutheran College in Mankato. They currently live in Mankato with their two teenage children, their elderly dog and a crazy (but entertaining!) cat. When not doing birth work, Sarah is most likely on the sidelines of a soccer field, cheering on her kids and their teams or at a Minnesota United soccer game, reading, hiking or at her family's cabin in Northern Minnesota.